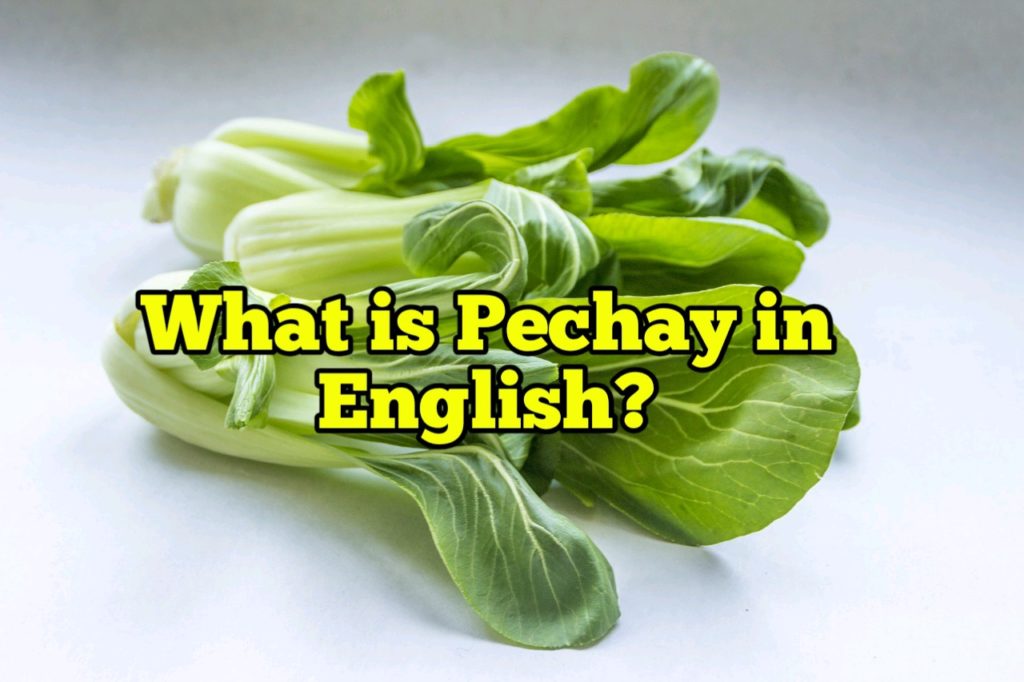 Do you wonder what is pechay in English? Well, that question will be answered right here right now.
So, what is it? The pechay in English is known as snow cabbage, Chinese chard, or Chinese white cabbage.
The scientific name of pechay is Brassica rapa.
The pechay vegetable is also known as bokchoy, bok choy, bok choi, pakchoi, pakchoy, or petsay in Tagalog.
The pechay is spelled as "p e c h a y."
Why we need to know pechay in english
There are many people. We need to know what is pechay in English so that when somebody else asks us what this plant is, we can tell what it is really about.
Some people, like foreigners, love to eat Filipino foods, so if they feel in love with the food, we can easily tell what this recipe is. Some pechay recipes are great, so we need to know what is pechay in English.
In that way, we can easily tell them that "ah this is pechay vegetable or Chinese white cabbage, snow cabbage or Chinese chard.
Use Pechay in Sentence with some examples
1. Miguel buy some pechay vegetables in the market.
2. Pechay is a kind of vegetable that are very easy to grow.
3. Young elementary students grow vegetables in the school garden.
4. When somebody asked "how long does it take to grow pechay", I answer it takes about 30 to 45 days long.
5. The pechay seeds are being spread on the ground and I cannot see it anymore because they are very tiny.
6. The farmers plant pechay in the backyard yesterday.
7. Some people grows pechay in container in the urban places because of lack of areas for planting.
8. The pechay was damage because of the strong winds.
9. The people are struggling to find pechay vegetables in the market because their are no stock left.
10. Pechay with tilapia recipe is one of the best filipino recipe.
Why there are people searching what is pechay in english on Google?
Well, I notice most of them are Filipinos. Who is reading this article right now? You are also a Filipino living in the Philippines. Oh, come on, I knew it. Am I right?
So I think some people, rather some Filipinos, are searching for what they want to be informed. They want to have a piece of more profound knowledge about pechay.
Also, I notice that some of them are doing their research about pechay, so that is another reason, if I am not mistaken.
Some queries on the search are also pointing out the introduction of pechay, related literature, growth stages, and parts which I think they want to know more profound knowledge about this kind of vegetable.
There are strands and tracks in the Senior High School like TVL-Horticulture that started to make their Practical Research I, II, and III. Also, some college students, if I'm not mistaken.
Some of them are also doing an experiment that will surely help other people and a farmer with the result they might find. They are making new technology that will surely help people grow vegetables in the following years.
The best reason pechay is excellent to grow is that it takes a few days to grow and harvest. After almost 30 to 45 days, you can start gathering this vegetable. Cook it and serve it for the family.
Aside from that, it needs just more water to grow well. Water it twice a day in the morning and late in the afternoon.
So, start making your pechay garden whenever you are. It is excellent to know what is pechay in English.