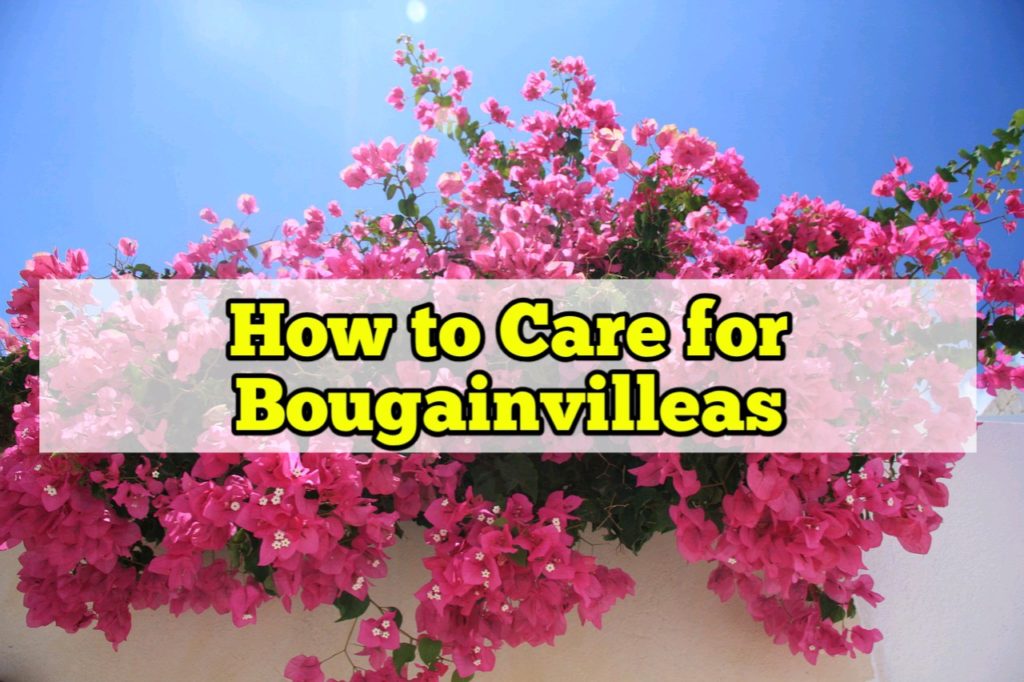 Today, you will learn how to care for bougainvilleas. Bougainvillea is a kind of flower. Sometimes it is considered a tree because it grows more prominent when you don't trim it. But it produces beautiful flowers. There are many different colors of bougainvillea, and surely you will love it when you see it. But let's talk about something.
1. Apply enough water
If you grow bougainvilleas to produce flowers, you should not apply water every day; water is an essential factor in growing plants. Still, you must consider that this is a kind of flower and if you want it to produce more flowers, you need to seldom water it.
Flowers are different compared to other trees and vegetables. Some flowers like bougainvilleas don't like too much water every day. It will produce more bougainvillea flowers ever than you expected when you do it. It is the common mistake did of most flower growers.
How often should you water bougainvilleas?
Well, if you try to imagine, bougainvilleas don't need much water. Even if you don't water it for several days, it will still be fine. You don't need to worry about it, and you can see better growth. In that question, we can say that you need to water it at least once or twice a week. Seriously, at least once or twice a week to still get enough water that will supply all of its parts.
What will happen if I water bougainvilleas every day?
Well, what will happen in this scenario is it will grow bigger. The stem will become big, and it will produce more leaves. But it will not produce more flowers. Yes it will prevent the flowers of bougainvilleas to come up. Well, I said that a while ago. It will become big, but it will produce more miniature flowers. It is different from other plants. You can also try and do some experiments and see what will happen.
There are many flower gardeners, and if you ask them, they will surely tell you the same answer. You need to know how to care for bougainvillea to grow them quickly.
2. Trim some bigger stem
Another way to care for bougainvilleas is by trimming some of their stems. Suppose you want to grow this flower like a tree, then it is fine not to cut its stem. But if you develop bougainvilleas to produce more flowers, you should apply trimming.
It will grow bigger and look like a tree when you don't trim it. Also, it will produce more leaves. But a not good thing is it will not make more flowers. Bougainvilleas are different. There are also many different varieties of it.
When you trim some of its stem, it will look smaller, fresh, and young, causing it to produce more bougainvillea flowers. Even this flower has no leaves, and it will still make more flowers.
Try to conduct an experiment and see what will happen. It would help to cut all of the older stem and its leaves. Remove them all and know that it will produce many bougainvillea flowers after a few weeks. But one thing to remember also, there are times only where this flower blooms many flowers. Usually, summer is the peak season for it.
You can use pruning shears or scissors to cut those stems and leaves. Be careful in handling those tools to prevent accidents.
3. Plant it where there is a direct hit of sunlight
Another way to care for bougainvilleas is by planting them in a place where there is a direct hit of sunlight. Almost all plants in the world surely need more sunlight. It is because the sunlight is the main food of these plants. The sunlight is being converted into food through a process of photosynthesis.
What will happen if you grow bougainvilleas in the shade?
Well it will grow but not as good as compare to those flowers grow in a place where there is abundant hit of sunlight. As you can see, it will be more healthy when the plants are getting enough sunlight. Also, the sunlight attracts the plants to bloom more bougainvillea flowers. The more sunlight, the better.
Can you grow bougainvilleas indoors?
Well, you can grow it indoors if you plant it inside the container. Put it inside the house, but you must also place it outside in the morning to receive more sunlight. It will be suitable for the plants and you can a sure that they will grow healthy.
Also, it is best when you grow it in the front yard. Yes, it feels great to see many flowers blooming early in the morning. It will complete your day. Also, when you see how your flower grows, it will be the best day.
4. Remove Some Grasses around the foot of the plants
Well, grasses are the main enemy of the plants to the water and nutrients on the soil. So another way on how to care for bougainvilleas is by removing those weeds on the ground. We cannot prevent the grasses from growing because they are all growing. Remove them as much as possible so that the plants will bloom more flowers.
Removing them can be done using with some hand tools like bolo or trowel. Using this tool will make your work easier and faster. Also, eliminating the grasses will cultivate the soil, which is beneficial for the plants. The oxygen can pass under the soil to the roots. The oxygen will help make more vigorous and healthier flowers to come.
What will happen when you don't remove the grasses around the bougainvilleas? They will compete for the nutrients and the water on the soil. Grasses can get more nutrients and become more prominent and rounder. And your plants will prevent to bloom more flowers than what you expected. So you need to remove some of them to make your plants produce a bunch of flowers.
But here are some good advice to know based on observation. Grasses get nutrients and compete for the nutrients on the soil, but you can also try not to remove them. Why? What is the reason? If you try to notice or observe, grasses make the place look good. Some grasses make a lovely appearance place.
When almost all areas on the area have grasses, it looks great. It is better to see grasses than a plain land area of soil. Grasses also prevent the soil from being muddy. It is green and refreshing to our eyes. But there are also not good-looking grasses, so the best advice is to remove those not-good grasses and leave there the cool grasses.
5. Remove some insect and pest living on the leaves
Another way on how to care for bougainvilleas is by removing some pests and insects that might ruin your plants. Well, almost all plants have some destroyer. And primarily pest and insects are one of them. When you see some insect and pest living on the leaves, you must remove them. Why? Because I know you already know that they probably eat the leaves of your plant.
You don't want it to happen. When it happens, the leaves of your plants have many damages and it is not good looking plants. You can remove them using a stick and immediately remove them when you see one. You don't need to wait for a time in order for it to take a way.
Can you apply pesticides? Well, you don't need to use it. Bougainvilleas have few pests, so they will be safe. But when there are numerous number of pest you can apply pesticides. You can use organic pesticides. There are tutorials out there and it can really help you with easy and easy-to-follow step-by-step procedures. Using organic pesticides can save you money and also prolong your knowledge.
Will insects and pests affect the flowers of bougainvilleas? Probably yes. They might damage your flowers, and it will ruin them. But often you can see healthier flowers. Pest eats mostly the leaves.
6. Cultivate the soil around the bougainvillea plants
Another helpful way to care for bougainvilleas is by cultivating the soil around the plants. Through cultivation, the oxygen can pass through the roots of the plants. It helps and makes healthier plants.
When this happen you can see more bigger bougainvillea plants and it will produce more flowers and a stronger stem. It is beneficial to produce the outcome you want. It will be easy for the plants to get the water they need because the soil is loose and easy to pass through.
As if you try to observe plants that are often cultivated, the soil is more extensive and healthier than those that are not. So in this case you need to do it so that you can see a best growth to come.
7. Apply fertilizer to bloom more bougainvillea flowers
Another way to care for bougainvilleas is by applying fertilizer. In this way, you can push the plant to produce more flowers. There are fertilizer that help the plants to bear more fruits and there are also fertilizer that help to bear more flowers.
So this tip is also beneficial. You need to find some excellent fertilizer for the blooming of flowers. You can ask from the agriculture store and tell them that your plant is a flower. They will give you good advice and surely it will help you even better.
In applying those fertilizers, you don't need to apply too much. It would help if you used less so that they would not burn. Some fertilizers burn the plants leading them to decay, and you need to be aware. But to prevent it, just put as little as possible, and it will grow better.
The fertilizer may affect after two to four weeks, which will also vary in some factors. You will see some small flowers appearing at this time, and you will be satisfied with the result. But don't expect too much as you don't even know the best fertilizer for flowering. There are many varieties of fertilizer and different names.
You can also try to apply some organic fertilizer. Organic fertilizer is a fertilizer that has no chemical content. It is eco-friendly fertilizer, and you don't need to worry about anything. This fertilizer can be make at home and what you need to do is gathered some materials like grasses, leaves, left over foods, animal manure and other organic matters.
Then put it on the hole what we called compost pit. It is a hole in the soil. Using a shovel, you make a hole and then put those organic matters inside. And then wait for some time for it to decay.
Thank you for reading this article about how to care for bougainvilleas.